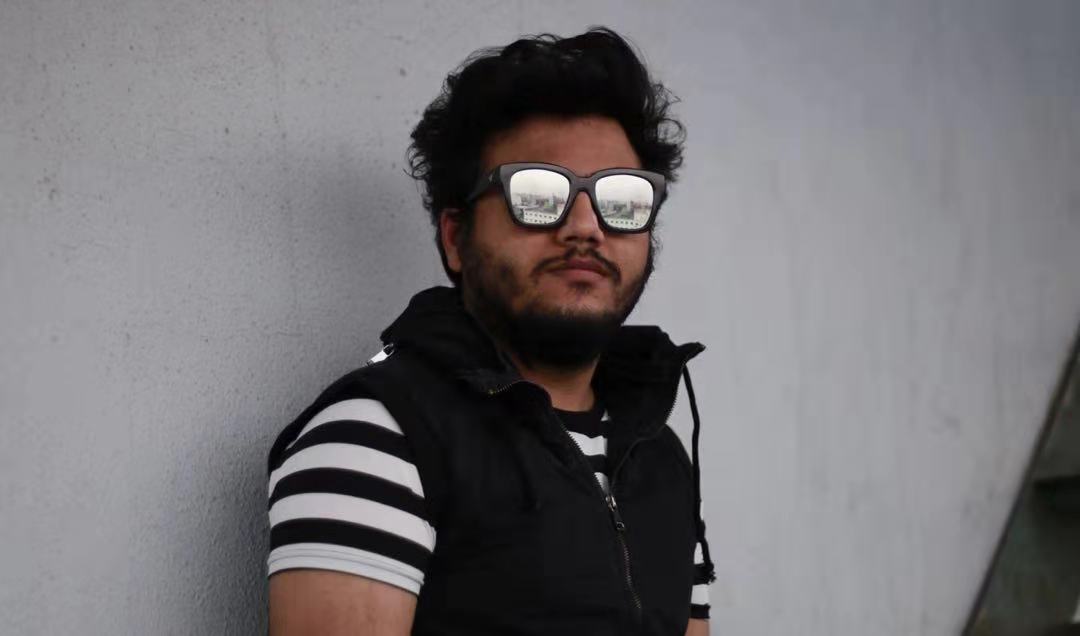 In this Wudaokou Watch column, we'll profile a different Beijing-based student from abroad each week to hear about their life in China's capital.
What is your name and where do you come from?
My name is Mahir Hussain and I come from the Himalayas. My place of birth, in Nepal, was also once home to Gautama Buddha and the one-horned rhino. I study Chinese International Education at the Beijing Language and Culture University. I am studying to become a Chinese teacher.
When and why did you come to Beijing?
I left my country for the first time in 2015 to pursue my dream of becoming someone other than a salesperson with an unstable job and to continue my study where I left off. I hope that when I graduate I can say proudly that I am a Chinese teacher who also has firsthand experience of Chinese culture, which I gained in Beijing, the capital city of China.
How is life in Beijing different from your home country?
Life in Beijing is quite different from my life back home because as a child I was too pampered by my parents but here I have to take care of myself and make decisions on short notice without expert suggestions. That's because the people who surround me have the same level of Chinese and the same questions. The culture in every country is different but compared to China, we don't use chopsticks, we don't use WeChat, our food is mostly salty or spicy unlike the food of some other cultures I find here. Also, the mentality is different; if I were to compare old people here with the same generation in my country, I can observe that China is a country that is moving very fast!
The Visitor's (and Beginner's) Guide to Survival Chinese in Beijing: Greetings and Basics
What are the biggest challenges for you here?
Studying Chinese is my biggest daily challenge and studying HSK is relatively easy but when you enter your major, there are many words which are not frequently used. Then there's the climate, which is less humid, and the pollution. Besides that, the variety of food maybe as I'm always discovering choosing between things I have eaten, which ones I haven't, and knowing which ones I don't like [laughs].
What are your favorite hangouts?
Well, for a non-drinker like me, it's either the movie theater, some south Asian/Middle Eastern restaurant, or at a friend's house. I mostly watch movies at Ba Hao shopping center and sometimes at Zhongguancun.
What do you do when you are feeling homesick (are there any of your hometown's foods or culture available in Beijing)?
I haven't felt so homesick because I go back once a year and as for food yes there is a variety of South Asian cuisines here which are very much like back in my hometown, plus I've started enjoying Chinese food no matter the taste.
What do you love most about Beijing?
Beijing is a land of culture and modernization; a combination of the past and present which is kind of rare. I also think that having people from all around the world makes it seem small, as well as a great land for marketing and doing business. I enjoy different events and opportunities, especially the ones organized by the Beijinger.
What are your most memorable Beijing experiences?
Everything here is memorable: my first snow, my first foreign country, my first international friend, my first Chinese friend, my first time to see the sea. Everything is awesome and memorable to me. Beijing has given me an exposure to so many things that I will never forget. I recently participated in a Migrant Children's Foundation event and volunteered for the Pizza Festival after I got to know more about Beijing and various events through the Beijinger's official WeChat account.
How has the life in China impacted you generally?
The food has made me go from a large to an XXL, my marketing strategy ability has increased despite it not being my major, I have learned to respect cultures from every country despite the vast differences, and learning Chinese has broadened my view of the past and the future.
What are your future plans after completion of your course here?
I'm not sure yet as life has always had other plans for me and done things differently despite my disagreements, but my choices would be to either continue my studies, change my major, go back home, or go to some other country in the future if the opportunities present themselves.
READ: Wudaokou Watch: "I Do Not Feel Homesick in Beijing"
Are you a student in Beijing? Let us profile you and your unique experiences here. Drop us a line at editor@thebeijinger.com and we'll get back to you to schedule an interview.
Photos courtesy of Mahir Hussein