With its prime perch next to the escalator on the first floor of the Topwin Mall, Savage Ma is well positioned to lure passersby with its Italian gelato menu. While it lacks the long queues that besiege other trendy Beijing ice cream stores (we know, we know it's winter, but as we reported a few years back, this doesn't stop people), it offers enough drool-worthy options to beckon sweet fiends before long.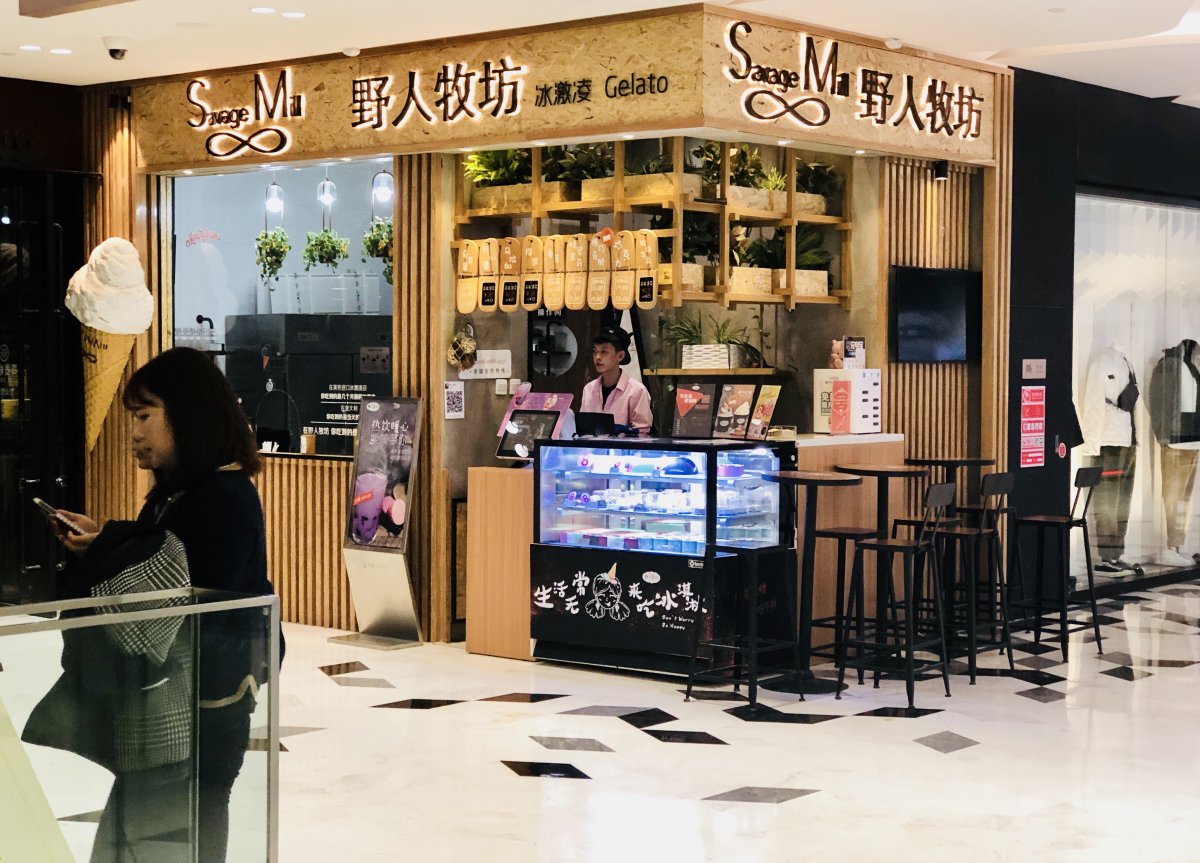 The pistachio gelato, for instance, has a nice dense texture, and a nutty flavor that contrasts well with the gelato's sugar, making it a restrained sweet for patrons who may balk at more intense chocolate or candy-flavored varieties.
Compared to many other ice cream shops around town, Savage Ma's menu's focus is fairly narrow, which is frankly a good thing. Furthermore, there are serving restrictions on some of the flavors (chocolate, for example, is only available from 7pm-8pm, which indicates that they are prioritizing quality control over convenience), although many will surely be happy that durian flavor is available anytime.
While it's unlikely to wow Italians who grew up with more authentic, and much cheaper, gelato, this conveniently placed dessert stand could be worth a stop if you're looking for a sweet after a visit to Topwin's extensive food court downstairs.
Savor more of our sweet, sweet dessert coverage here.
Savage Ma
Daily 10am-10pm. 1/F, Topwin Center, Workers' Stadium North Road, Sanlitun (near Taikooli Road South, Sanlitun Soho East) (‭134 3693 3368‬)
工人体育场北路三里屯通盈中心一层大厅 (近太古里路南三里屯SOHO东侧)
Photos: Kyle Mullin