What's Up in Beer is our weekly rubdown of all things ale and suds. Lather yourself in the latest beery news, gossip, and openings all the while forgetting what exactly it was that you were meant to be doing. Don't worry, beer can fix that too.
This Sunday, 7pm to midnight, everyone's favorite Fangjia Hutong bar still standing (well, the only one) celebrates a successful year of not getting bricked into oblivion, unlike their peers. For this special occasion, The Great Outdoors offer an all-you-can-drink deal (RMB 128 advance, RMB 168 on the door) on Brugse Zot Blond, Brugse Zot Dubbel, and Straffe Hendrik Tripel. If that doesn't tickle your fancy, there'll also be buy two, get one free on Great Outdoors beers such as Wild Wild West IPA, Snorkeling Pilsner, Blackout Weekend Cider, Obsidian Dark Lager, and Bouncing Wheat. Finally, keep the party raging with buy three, get one free shots.

Singles Day Deals at Slow Boat
Slow Boat meanwhile will celebrate Sunday with a Singles Day WeChat deal, offering buy 10, get two free on bottles, which will also get you a coupon for a beer to be drunk in-store. To access the deal, simply scan the QR code in the poster above on Sunday and make your purchase.
Jing-A Does Singles Day Deals Too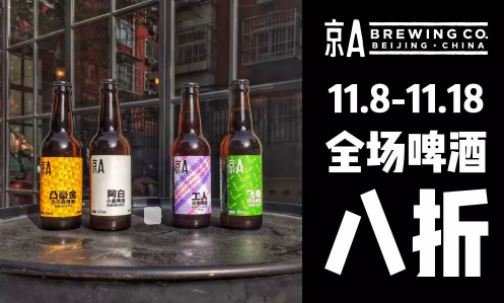 Tis the season to drink beer, folks, with Jing-A also offering discounts on their bottled wares. The difference is that they're auspiciously stretching their offer out from Nov 8-18 – a full 11 days of deals via their WeChat store, including 20 percent off all bottled beers. Click here for more info.

Little Creatures Fundraiser Closing Event
Australian, The Crib-based brewers Little Creatures invite drinkers to the close of their fundraiser event in aid of Education in Sight. The event, held in collaboration with Beijing-based photographer Aaron Berkovich, will raise money for said charity while providing a chance to browse the works of Beijing-based photographer Aaron Berkovich.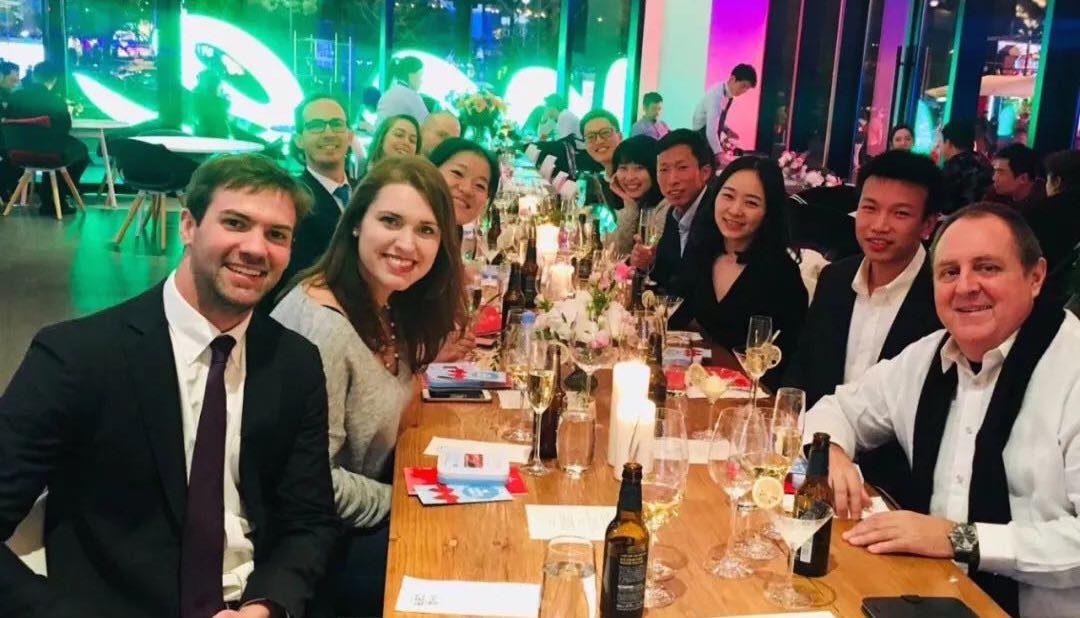 The last remaining seats for this Saturday's Chi Fan for Charity are up for grabs (for RMB 500 a pop), including a couple to Great Leap Brewing's event (as well as Pak Pak and Tribe). Given that those who attend the eating portion of the event also get free entry into the afterparty at Xian in East Hotel (worth RMB 500 on its own), it makes it extremely worthwhile to free up your dinner plans. Free-flow beers at the afterparty include:
Slow Boat: Monkey's Fist IPA and S.O.S. Belgian Wit
Jing-A: Worker's Pale Ale and Tuhao Gold Pils
Alltech: Foxes Rock Session IPA
Browse the remaining seats here or nab an afterparty ticket here. Additionally, read everything you need to know about this annual charity event here.
For all your drinking needs, look no further than Beijing's most comprehensive nightlife round-up here.
Images: howstuffworks.com, courtesy of the organizers