You know that unique mixture of frustration and rage you feel when you pop coins into a vending machine only to see your candy bar get stuck? While our arrival at one of the most hyped new cocktail havens in town didn't leave us quite so distraught, we did initially think The Vending Machine needed a proverbial shakeup so that its goodies would come tumbling out. That first impression, however, proved premature.
The team behind that Nali Patio cocktail joint gave us scant details about this new venture, except for the location and a promise of many fun surprises therein. True to its name, we were greeted by rows of booze- and snack-stocked vending machines by the door. Not the snazzily decorated cocktail lounge that we had expected from The Black Moth team, which left us worried that the owners had made the gimmicky decision to go staffless.
Read: The Black Moth's Winter Cocktail Menu Will Leave You Warm, Fuzzy, and Buzzed
Indeed, if they went the way of the recently opened robot-equipped Cosmo Mixology or the string of new local staffless cafes and shops, this new cocktail joint would be devoid of personality in every sense of the word.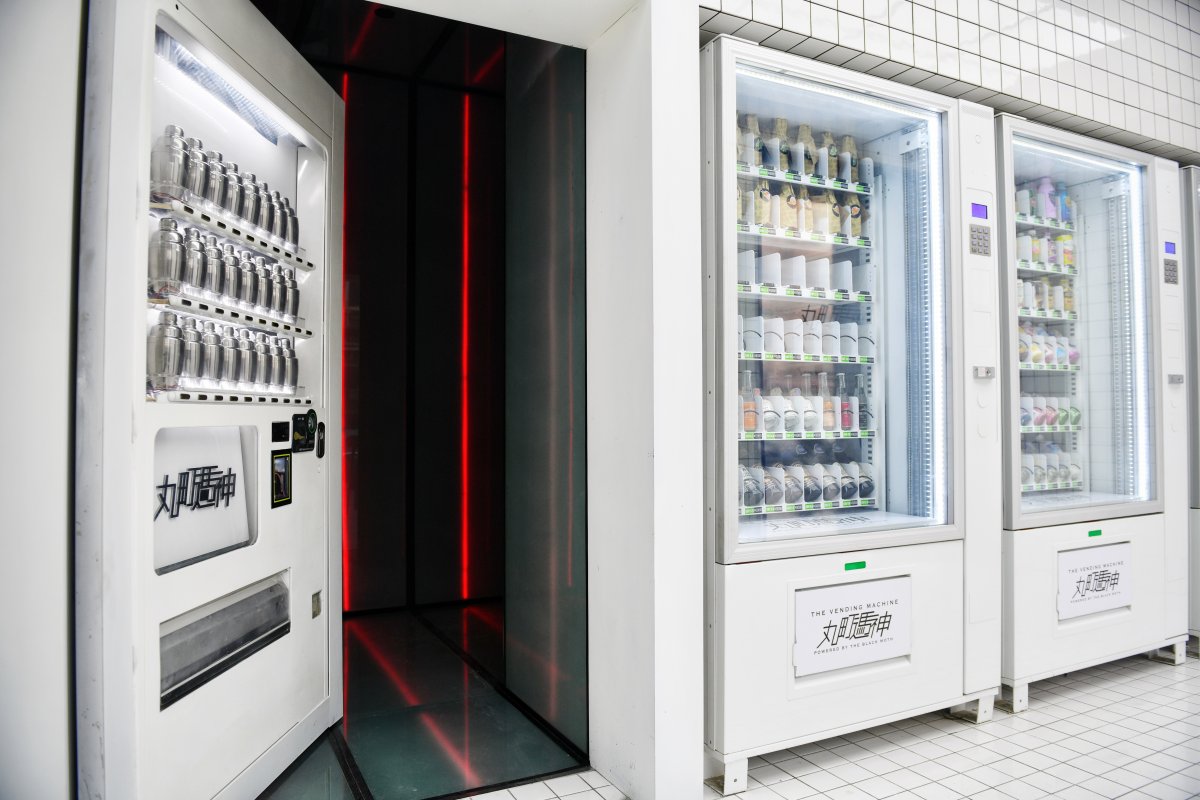 Thankfully, we were proven wrong as we took a closer look. As audio from a documentary about Tokyo's eclectically stocked vending machines played over the speakers, we realized that what appeared to be the last machine on the left was in fact a hidden doorway, leading to a neon hallway. Making our way down this corridor – part Narnia, part Tron – we arrived in the dazzling hidden lounge area that we had been hoping to find this whole time.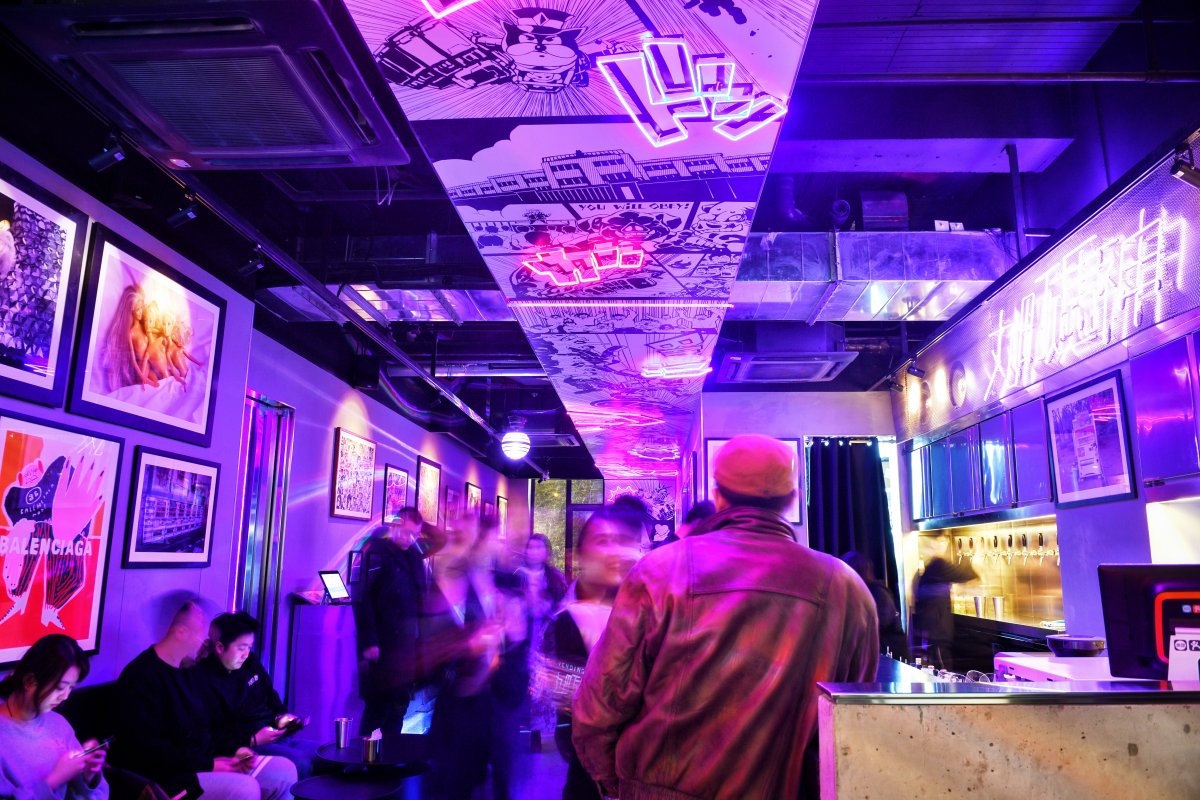 Entering, we were greeted by a comic-style ceiling mural courtesy of famed Beijing merchandisers Plastered 8 (who also whipped up the cartoon panels that adorn The Black Moth's walls). Other decor highlights include glowing neon signs, otherwise soft lighting, and – best of all – a row of retro arcade video game consoles.
While they aren't authentic antiques, the devices look the part and are arguably an improvement over the original because their hard drives house dozens of Nintendo, Sega, and Atari classics for you to choose from. What's more: those games don't demand you slot any coins inside (unlike the relatively steep Pinball Liquors around the corner). Fans of Hatchery's Arcade and 8 Bit (RIP) will be impressed.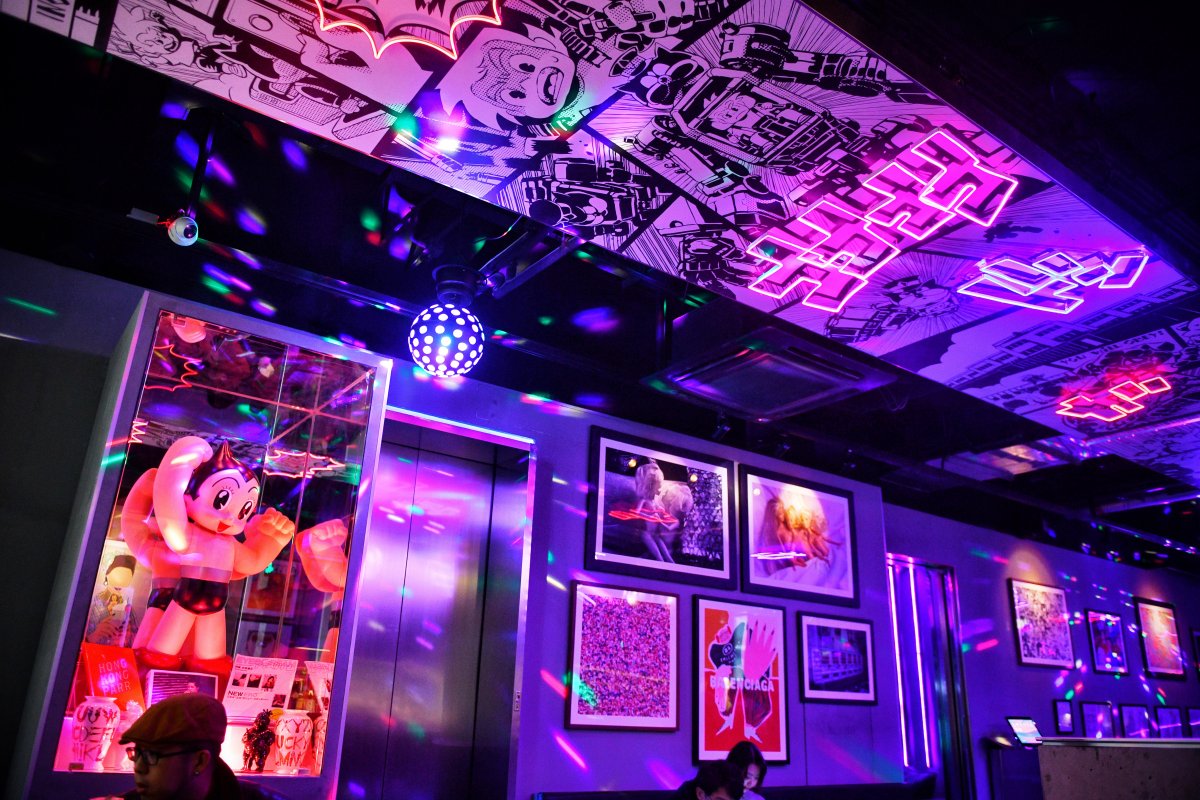 The bar also has a few flashy features. Most notably: rows of taps for draft cocktails. While this isn't the first Beijing bar to be outfitted with such trendy nightlife hardware – 24|7 by Secoo beat The Vending Machine to that last year, and even Jing-A and Equis have since gotten in on the action – this new Gongti bar's take on draft cocktails is superior. Instead of 24|7's intoxicating, tasty, but not overly memorable draft mixes, we were treated to a superior coconut cocktail with pineapple-infused tequila and coconut oil washed proof rum. It boasted a subtly sweet finish and distinctively frothy texture, which should come as no surprise of course, given the high-caliber cocktails at The Vending Machine sister bar The Black Moth.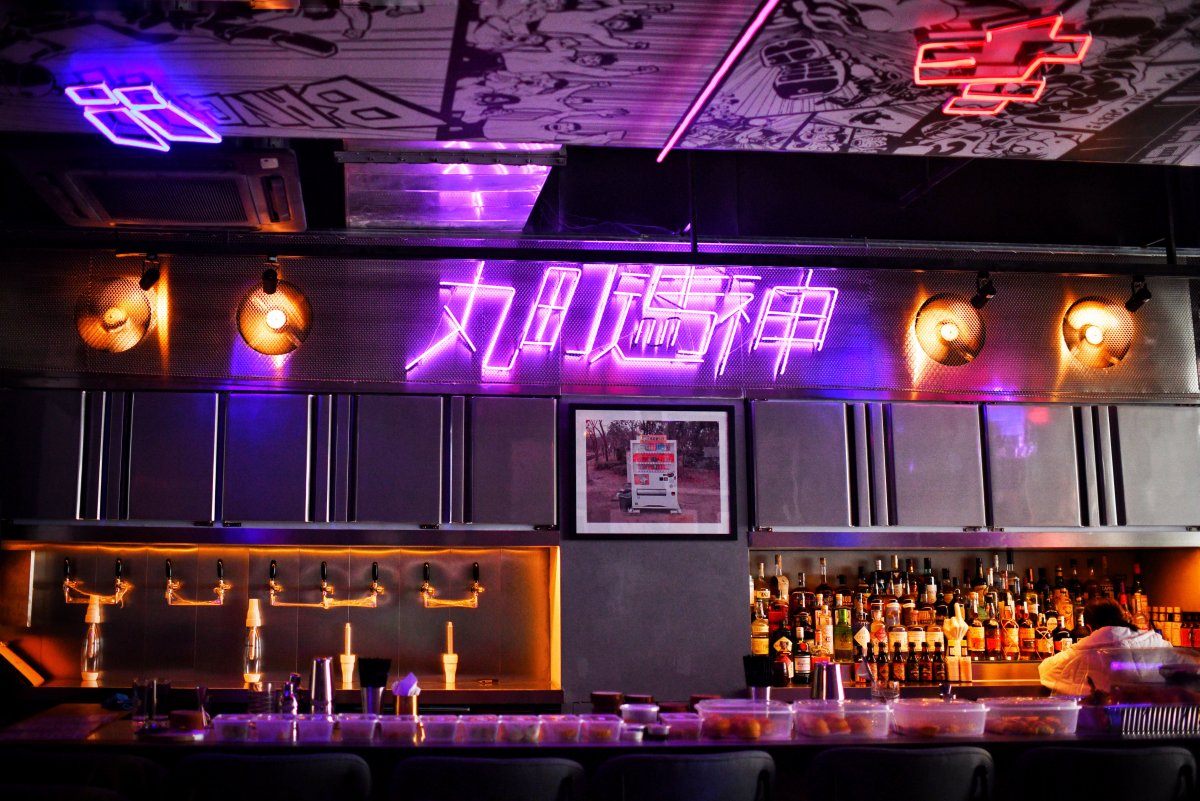 Other offerings include an RMB 85 cappuccino cocktail with vodka, Bailey's, and espresso; the RMB 100 Makegolli with vodka, sake, rice wine, honey, and a kaffir lime leaf; the RMB 120 Oak cocktail comprised of Oak Islay whisky, bourbon, maple syrup, fresh lemon juice, and an egg white; and an RMB 90 chocolate-infused mulled wine.
From the fun hidden entryway to the throwback games and deftly readied cocktails, The Vending Machine is loaded with enough treats that'll make it difficult to drop just a few coins when you visit, even if the games are free.
READ: The Black Moth's Winter Cocktail Menu Will Leave You Warm, Fuzzy, and Buzzed
The Vending Machine
Daily 7pm-late. 7 Gongti West Road, Chaoyang District
朝阳区工体西路甲7号底商10
More stories by this author here.
Email: kylemullin@truerun.com
Twitter: @MulKyle
Instagram: mullin.kyle
Photos courtesy of The Vending Machine