Airline Carriers Given Option to Relocate to New Daxing Airport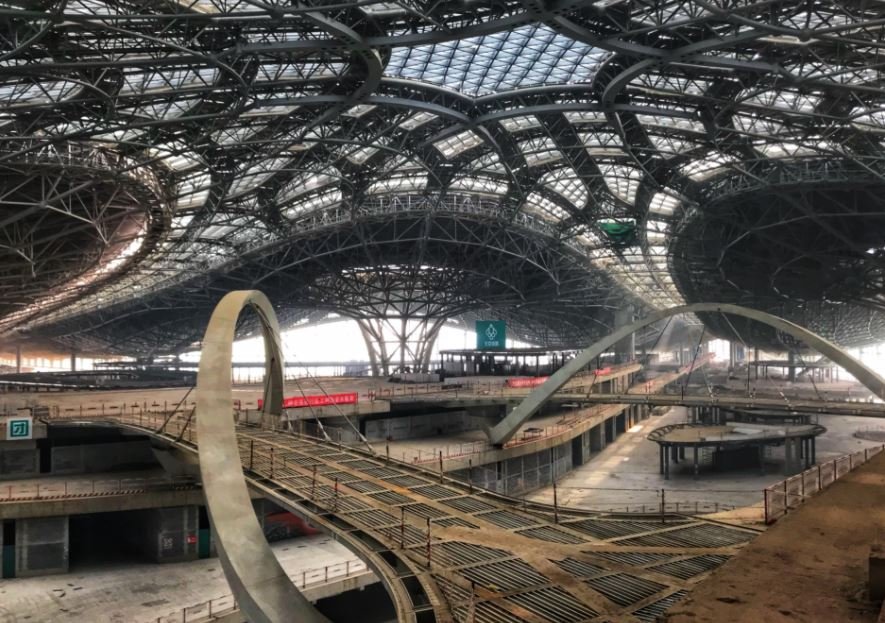 We're nearing ever closer to the grand opening of Beijing's new Daxing "mega" International Airport (pictured above in an unfinished state), scheduled to greet its first fliers in September of this year.
With the expansion of outbound possibilities, China's aviation regulator has announced that foreign carriers, including those from Hong Kong, Macau, and Taiwan, will be able to operate from both Daxing and the city's preexisting Beijing Capital International Airport, according to Channel News Asia. However, China's domestic carriers, excluding China Postal Airlines, will need to decide which one they want to fly out from.
So far, nine domestic airlines including China Southern, China Eastern, Beijing Capital Airlines, and China United Airlines have opted to relocate to Beijing Daxing International Airport upon its completion, while carriers such as Air China, Hainan Airlines, and Grand China Air will stay in the northeastern Beijing Capital International Airport.
It has also been announced that airlines from the SkyTeam alliance will be relocated to the new airport, while Star Alliance airlines will stay at the existing Beijing airport.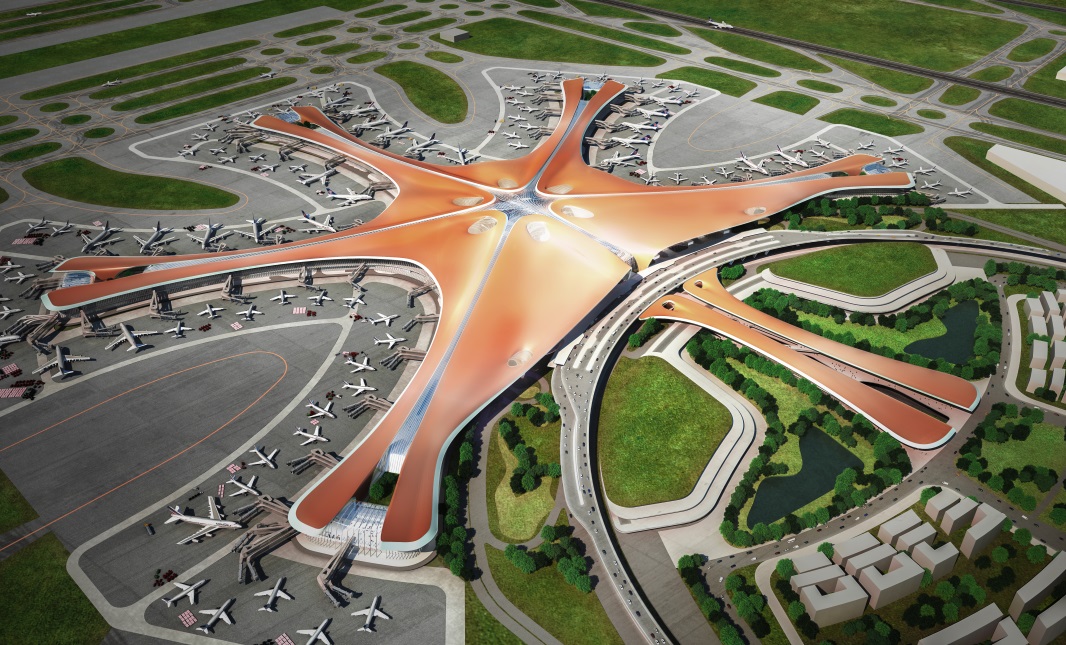 The process of moving the carriers will last from the winter of 2019 to the winter of 2021, the CAAC said.
Opening of the new Zaha Hadid designed airport, located 46km south of downtown Beijing, should relieve pressure from the overcrowded Beijing Capital International Airport. Handling over 100 million passengers in 2018, the latter is already the world's second busiest airport in terms of passenger traffic and will remain an important hub for the Asia-Pacific region and serve the capital's core functions, according to the Civil Aviation Administration of China (CAAC). After September, passenger traffic is expected to be reduced to 82 million annually.
READ: A Sneak Peek at the World's Soon-to-Be Biggest Airport
Nanyuan Airport to Close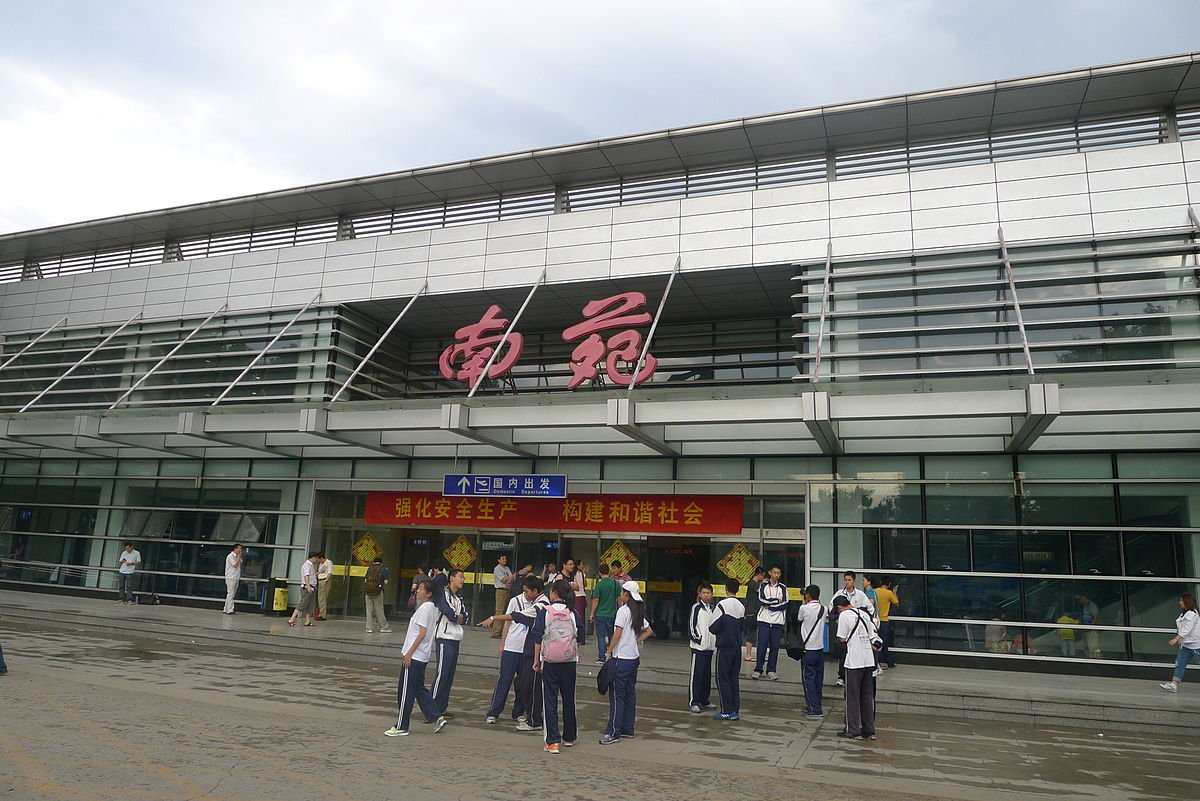 With news of Daxing International Airport gearing up to eventually accommodate 620,000 flights and 100 million passengers every year by 2025, Beijing has decided it no longer needs the country's first and oldest airport, Nanyuan Airport.
Notorious to anyone who's ever booked a flight out of Beijing to realize that "F**k! It's going from Nanyuan!", this small military-civilian airport based in Fengtai District was built in 1910 and runs flights from China United Airlines and China Eastern Airlines, and is also the main operating base of China United Airlines. These carriers will all be transferred to the new airport.
Despite a high growth rate during the Olympics in 2008, in which the total number of passengers increased by over 80 percent, Nanyuan's handling capacity is only 1.2 million per year on average, one-eightieth of that of the projected potential of Daxing. The modest runway, notable for sitting at the end of a long, tree-lined dirt path has remained relatively active over the past couple of years, seeing 42,000 flights in 2015, making it the 40th busiest airport in China, according to Baidu Baike.
The airport will remain open until September, giving us all the chance to experience this little piece of Beijing history one last time.

New Subway Lines Announced
Finally, September will also mark the opening of the "New Airport Line," connecting the airport to Beijing city. Estimated to cost nearly RMB 20 billion, the line will run south from Fengtai's Lize Business District station to Caoqiao on Line 10 as well as Cigezhuang before reaching two stops at the airport: North Terminal and South Terminal. Trains will run at a top speed of 160km/h.
Additionally, Line 20 (codenamed Line R4) of the Beijing Subway is also planned to terminate at the new airport, which will also serve Terminal 3 of Beijing Capital International Airport.
READ: All we want for Daxing Airport are these 10 things.
Photos: Unsplash, Weibo, Wikipedia, goshopbeijing.com