Beijing Beats brings you the best in Beijing nightlife each weekend so that you can soothe the woes of a long and stressful week with some out-of-body gyrating and some experiences you'd rather forget come Monday. Check the weekend's full list of nightlife events here.

Thursday, Jan 10
Cavalier
Treat yourself to an early dance this week with LA's Cavalier, a DJ who made a name for himself with his "hyper-melodic and maximalist [compositions], challenging traditional song structures and subverting expectations." The story is that he uploaded his hip-hop-laced cuts to his Soundcloud as a convenient way to share tracks among friends but the 21-year-old soon garnered attention from much further afield. He's supported by Joy Ginger, Dokomo, and Tsunami. Price TBA. 10pm doors. Dada

Friday, Jan 11
TechNOrules 1 Year Anniversary
DJ collective techNOrules seem to have stumbled across something swell this past year, namely: bringing together some of the best Beijing-based female acts in electronic music – simple, right? Perhaps, but keeping the whole thing rolling is often the challenge, which is exactly what co-founder Aida Minibaeva (pictured at top) and crew are celebrating at Lantern this Friday with techNOrules' one year anniversary. Go dance with the ladies in their mission for more diversity behind the decks. RMB 50. 10.30pm doors. Lantern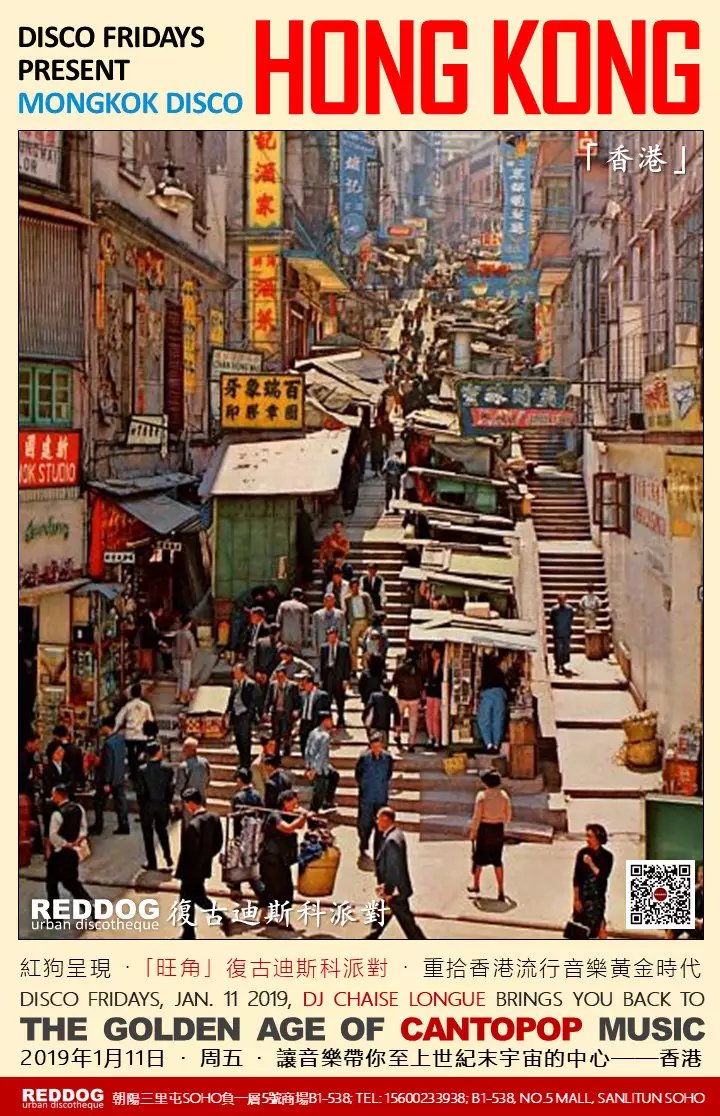 Mongkok Disco Night
Red Dog gets steamy on Friday with a trip down south, digging the unending aural gold mine that is Cantopop (dope poster too). The set is curated by one man and one man only, DJ Chaise Longue, who is slowly making a name for himself as Red Dog's in-house DJ and who you may have caught opening for Legowelt before last year's close. Free. 7pm doors. Red Dog

Saturday, Jan 12
Wasabi Sound 9th Anniversary
Lantern goes back-to-back with anniversaries this weekend, also playing host to Wasabi Sound's big ninth. Founded in 2010 by Eric Lee, Shenyue, and Sean.C, Wasabi Sound has kept clubbers coming back with their monthly techno explorations. All three of the founders will take to the decks in Room 1 while Room 2 features a selection of the crew's supporters over the years. Expect this one to go till daylight. RMB 50. 10.30pm doors. Lantern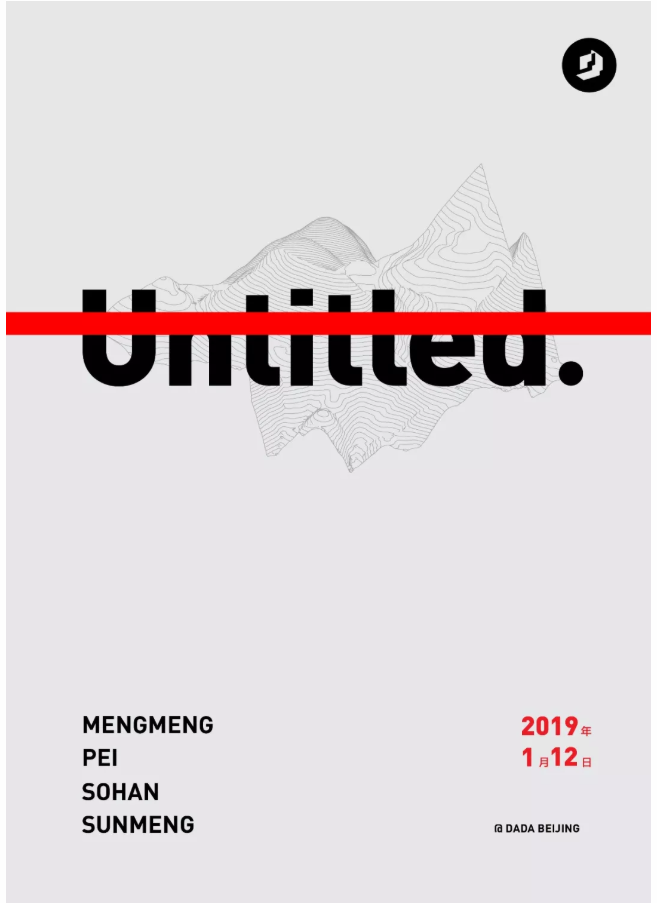 Untitled
Coincidence or nay? Another group of female techno purveyors will take the stage on Saturday night. Over at Dada it will be the turn of established DJs MengMeng, Pei, Sohan, and Sunmeng to "to restore the voice of the freest communication with the most audacious shock." Price TBA. 10pm doors. Dada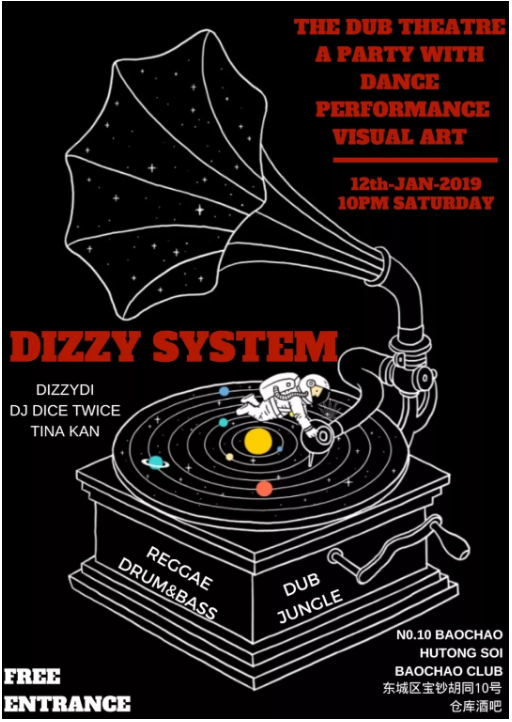 Visual Art X Dubstep X Immersive Dance
"More than just a party," Dizzy System comes to Soi Baochao this Saturday, incorporating a backbeat of dub, dubstep, and trip-hop courtesy of Dizzy Di and DJ Dice Twice while trained ballet dancer and performance artist Tina Kan will keep your eyes trained upfront. Free. 10pm. Soi Baochao
Peng: Dance With Us
Long-time promoters and label Peng unveil their latest venture, titled Dance With Us. The premise is pretty simple: decks come to the floor to remove the arbitrary space between DJ and alcohol-drenched dance maniacs (get those requests at the ready!). Seriously, don't, but do go and enjoy up close and personal sets from Pancake Lee, Mario Yu, Aida, Kimo, and Rhom Omit. Free. 10pm. Aurora
Find even more heat on the dancefloor in our Nightlife Events section here.
Photos: techNOrules, courtesy of the promoters